It's easy to assume that when it comes to a springtime break, the first port of call is a beach somewhere hot, where we can forget about the winter blues and enjoy a stint in the sun. That being said, springtime city breaks are just as rewarding, offering visitors the perfect opportunity to appreciate some local culture, heritage and architecture that would ordinarily be missed on a beachside break.
As spring enters the air, city breaks come into their own. Mild weather ensures that your days can be enjoyed exploring the area without overheating and with cheap flights to Naples, you could take the opportunity to enjoy an Italian city that is full of fantastic cultural delights.
Spring in Naples mean plenty of festivals and special events for all to enjoy. Take a look at some of the following Neapolitan festivals and if any take your fancy, plan a city break to Naples to coincide. Be sure to check exact dates closer to the time, when more detailed schedules will be released.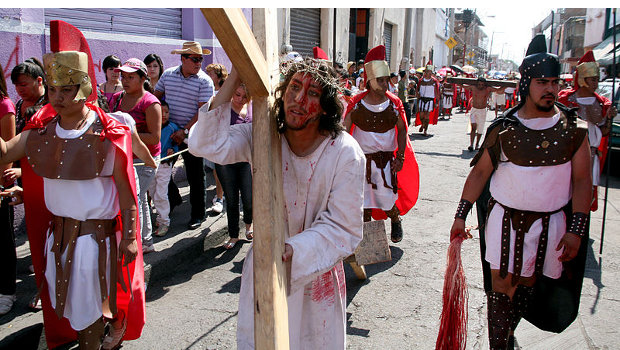 Running throughout Easter across various locations, Settimana Santa is a week of processions and passion plays that are performed through the streets and piazzas of the city. Easter Sunday is the 20th April next year, so this event will likely occur between the 13th and the 20th of April 2014.
Settimana della Cultura, or Culture Week, gives people the chance to appreciate the publicly owned museums completely free during the first week of April. During this week, many of the museums also stay open till late.
Runners of all shapes, ages and sizes take to the streets of Naples during mid-April. Show your support to those taking part and cheer them on as they run through the streets as part of the running festival. There's a full marathon, half marathon, or 4km fun run to participate in, if you're so inclined.
Festa di San Gennaro
The Festival of Saint Gennaro, Naples' patron saint, takes place three times a year at the Duomo Cathedral and is one of Naples' biggest festivals. The festival commemorates the few times when the patron saint's blood liquefies. In 2014, on the first Saturday of the month of May, massive crowds will turn up to witness the phenomenon – a very different event from the usual, to say the least!
Other Neapolitan treats include music and performing art festivals held throughout the year. There are also less highbrow events like the annual Pizzafest, held to commemorate Naples contribution in the creation of the margherita pizza. With so many events and happenings on offer, incorporating a little culture into your spring city break is easy – just head for Naples.
SPONSORED POST